Lights
---
Lip Lights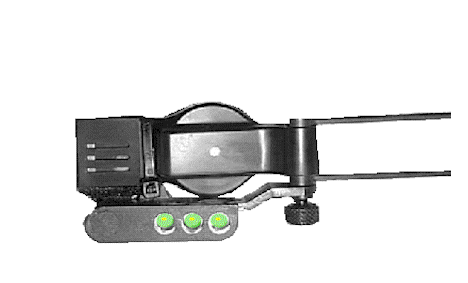 Hands free light when and where you need it. Extra bright, green LED illuminates kneeboard size area (NVG compatible). Easily connects to military-style boom mic. Comes with push on/off lip-activated switch, for continuous beam, uses 2 AA size batteries.
Due to hygiene regulations, liplights cannot be returned.

889010 Triple-INLINE green (NVG) LED, momentary/full on push switch, battery pack, battery bag, mic screw, spot ties. Also fits David Clark type mic.
$ 49.95

888040 Extra Bag for Battery pack with velcro

$ 3.95

MN1500B2 AA batteries, 2-pack

$ 2.95

901020 Finger Light NVG green, see-saw side switch (3 volts, batteries incl)
$ 19.95
889020 Finger Light NVG green, push on/off switch for one-handed operation
(3 volts, batteries incl)

$ 42.95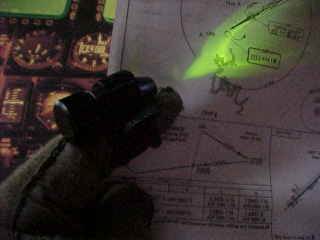 Finger Light
---
---
Mini Mag Lights
Super bright, aluminum construction with black anodized finish. Focus from pin point to full flood.
517030 Mini Mag, 2 AA cells
$ 16.95
517040 MiniMag with accessories
$ 19.95
517060 Accessories: lens holder; red, amber, and clear filters; pocket clip; key ring; and lanyard
$ 4.95
---
---




---