Desktop Models
---
Highly detailed, hand carved mahogany models available in over 300 aircraft models. Call for info
1-800-642-9464.

Starting at $129.00
See more on the "New Stuff" page.
SH-60B
$169.95
---
T-6A Texan II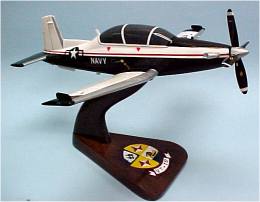 Desk top model.(approx. 13" w/s)
Choice of TAW-6, VT-IV, or VT-10 bases.
506006 $179.95
---
T-6A on a stick Tactical Trainer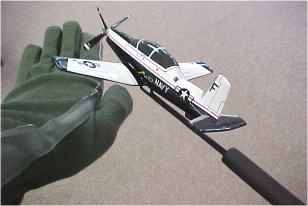 Practice manuevers with this smaller, but fully detailed version.
506106 $74.95
Also available by special order: T-34C, T-1, T-39, H-67 506134 $74.95
---
Wall Mount for Desk-Top Models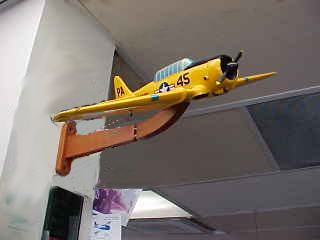 Mid-section swings to change attitude of aircraft.
8" mount $10.95
11" mount $12.95
14" mount $16.95
16" mount $18.95
---