Kneeboard Accessories & Timers
---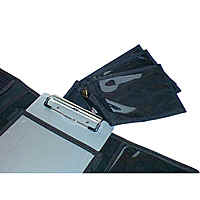 Flip Pockets
Slips under clips of military kneeboad or you can velcro it to the back (included). 6 clear pockets. Also works well with the T-6A Chart Bag
---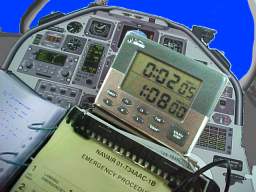 Dual Timer
Timer with FREE Holder
Timers with Clock. Extra large digital readout lets you know you've reached your fix. #1 & #2 Timers count up independently. 3rd timer counts down. Keep running time of legs and total ETE. Can be preset with missed approach timing.

387108
$ 24.95
Includes FREE holder with battery cutout and mounting Velcro
---
---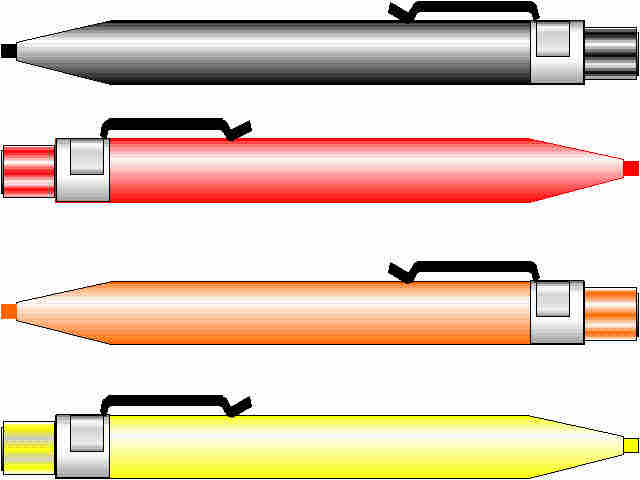 Grease Pens
Mechanical grease pencil will write on any hard, slick surface. Use on inside of canopy to keep track of frequencies or on laminated pages. (Not recommended for "Blue Brain" pages). Wipes clean with a tissue. Comes in Red, Black, Orange, and Yellow.
117000 grease pen (specify color)


$ 1.99
---