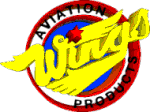 Wings-Pensacola, Inc.
YR 2020 Catalog
Thank you for taking the time to browse our online catalog. With over 5000 aviation products available, we could only include our most frequently requested items. If you don't see what you need, call us at 850-332-6101 or FAX to 850-332-6155.
How to Order:
1. Call Tues-Fri from Noon-5:00 CST, 10:00-2:00 on Saturdays, to place your order. Or, if you like,
2. E-Mail us with all the information about your order, payment, and shipping at: products@flywings.com
---
---
3. FAX your order. Click here to display and print our convenient Order Form. Fax the completed form to us at 1-850-332-6155 anytime. In-stock items are shipped the same day. (Need help printing the Order Form? Click here.)
The easiest and least expensive way to ship is U.S. Postal Service Priority Mail...usually 2-3 days service.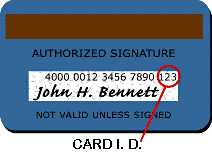 We need the Credit Card I.D. number from the back of the card to process your order.
It's easy to order from Wings. We gladly accept VISA, MasterCard, and Discover, or your personal check. (Checks must be drawn on U.S. banks. When paying by check, please allow sufficient time for check to clear).
Shipping charges:
We keep our shipping rates as low as possible. If your order is under a pound or fits in a US Postal "Flat Rate" Priority Pak, we ship it at cost for $6.95. Two pounds or less can go Priority (Two or Three days to any US location) for $6.95 to $14.95, depending on distance from Pensacola. $9.95 is usually the max, except for heavy or "Oversize."
Larger items go UPS, up to eight days transit to the West Coast. Next day/Second day/3-Day services are available. Our mail shipments go out at Noon and UPS goes at 3:00 CST.
FEDEX is available, either next day or next morning (if ya really gotta' have it....).
Overseas shipments are by air and based on Postal rate by country and we will usually split those shipments to keep weight under Four pounds as this saves you a lot of postage. Flat rate pak Priority (4 days) to Europe is $29.50 (about the size of two kneeboards.)
Sale items advertised in this online catalog may be subject to availability. Please place your order early.
---
Please note: If your item is defective, we'll replace it or refund your purchase price--your choice. Returns must be in "like-new" condition with wrapping materials (box, etc.). Special order items are not returnable. Used, damaged or defaced merchandise will not be eligible for refunds or exchanges.
---
---